Internet Gateway Security. Simplified.
Internet convergence is here. Nowhere is that more evident than at the network gateway, where the Web provides email access and mini Web sites arrive in e-mail. Most organizations have security products to handle each, separately, meaning different developers, different management tools and different reporting functionality. That worked fine when there were "Web problems" and "e-mail problems;" However these have combined to become larger, more serious gateway problems. M86 Security develops award-winning Web and e-mail security technology—used by more than 21,000 organizations and 60 million users in 96 countries—designed with the understanding that Web and e-mail risks share common roots and that blended threats have become the norm.
Preemptive Technology
M86 Security delivers patented technology that doesn't just protect against all kinds of malware — it protects in real time. Our secure Web gateway (SWG) actually detects and deactivates dynamically obfuscated code on legitimate Web sites, on the fly. Our secure e-mail gateway (SEG) goes beyond the protection offered by signature-based malware scanners, utilizing behavioral analysis that isolates suspect messages in the cloud and observes the behavior of potential blended threats, reviewing the active content and even activating embedded URLs. Because these technologies don't rely on signatures, they provide a critical layer for catching and neutralizing previously unknown exploits.
Common Policy Engine
Developing our own technology allows us to build products based on a common policy engine. This provides consistent and uniform functionality, fast deployment and update activation, and ease-of-use through centralized reporting and administration. The common policy engine also facilitates multi-layered, multi-platform security deployment, resulting in products that are designed to work together from the cloud to the USB port.
Platform of Choice
There are limitless network configurations between the cloud and the desktop (or laptop, in many cases). That's why M86 Security focuses on delivering exceptional performance no matter the platform: software, hardware or SaaS. The network shouldn't have to fit the solution; the solution should be able to fit the network.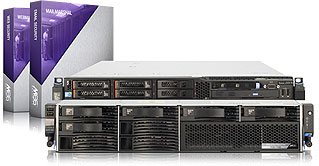 Scalable and Flexible
M86 Security solutions provide full feature sets, robust performance, minimal network impact, dependable accuracy and unmatched scalability. And, whether scalability means adding 10 new users or 100,000, we have the proven products that can handle it. Growth is good; it's better when you know your Web and e-mail security can keep up.
Staying Up-To-Date in a Zero Day Environment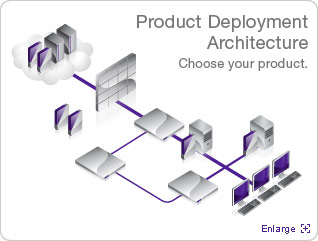 M86 Security Labs help detect current and emerging threats before they reach your network. Security analysts constantly monitor and respond to Internet security threats by maintaining update feeds for the M86 Security product line and posting alerts and information to the M86 Security Lab' Web site. They analyze spam, phishing browser vulnerabilities, Bot networks and numerous Internet security trends, providing automated updates to M86 Security customers. M86 Labs also provides "zero day" security protection against new e-mail and virus exploits.
TRACEnet, an aggregated intelligence offering from M86 SecurityLabs, is a network designed to correlate data taken from spam analysis, URL library data, customer feedback and Internet research, maximizing the value of this combined threat information for M86 Security's Email and Web security products. Other unique threat technology developed through M86 Security Labs:
SpamCensor
NDRCensor
CountryCensor
Numerous application pattern matching databases
The M86 Security URL database is built from the ground up, utilizing the most advanced search tools and employing Internet analysts and content verifiers, who review, analyze and categorize websites and signatures/patterns. It's widely regarded as the most complete and accurate filtering database ever compiled.
Discover How Simple It Can Be to Work With One Company
M86 Security gives organizations the advantage of needing only one source for Web and email security, dramatically improving cost of ownership, efficiency, effectiveness, and ease-of-use. This also allows us to use threat information gained from research in one area and then provide extended protection in the other. We invite you to learn more and call for a personal demonstration.
Web Security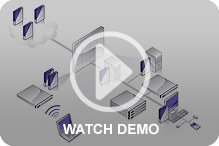 Award-winning, best-in-breed multi-layered, on-site and cloud-based Web security with productivity, liability and bandwidth control, via URL categorization, content caching and applications control technologies. Patented, active real-time content inspection analyzes inbound and outbound communication, keeping malware out of networks and laptops, and keeping sensitive/confidential data in.
High-performance, scalable, appliance-based URL filtering, application control, detailed forensic reporting and real-time monitoring and mitigation of outbound Web-based threats. Interoperable and easy to deploy in any network infrastructure; utilizes "pass-by technology" for zero network impact and fail-safe operation.
Software-based, comprehensive in-bound and outbound Web traffic control and management, threat protection (URL, AV and malware filtering) and data leakage prevention. Policy-based, easy-to-manage and highly scalable.
Email Security
Total email content security solution. Unifies anti-spam, email threat protection, content security, policy enforcement and data leakage prevention. Acts as an email gateway—powered by M86 Security Defense-in-Depth anti-spam engine—filtering all incoming and outgoing email at the perimeter. Highly scalable, flexible and easy to manage.
Dedicated, policy-based, secure email solution that provides encryption, digital signature and deep content inspection of inbound and outbound email messages. Operates with any MailMarshal SMTP or other S/MIME email gateways. Centralized certificate updates through director (LDAP) synchronization.
Hosted service that facilitates encrypted email messages to anyone in the world, without requiring a pre-existing relationship or certificate and key exchanges. Doesn't require special software installed prior to reading secured messages. All upgrades and changes to the software are performed by M86.
Filters and manages all email flowing through Exchange between inboxes and Exchange servers in remote offices. Monitors and controls intra-organizational email content, facilitating a safe, productive working environment, compliance with acceptable use policies and data leakage prevention.
SaaS security solution enables Managed Service Providers and Internet Service Providers to offer hosted email content security services to enterprise customers. Combines email filtering, anti-spam, anti-virus, anti-pornography, anti-phishing, policy compliance, email archiving and reporting. Centrally managed and highly scalable.
Endpoint and Mobile Security
Policy-based enforcement solution only allows authorized removable media devices to connect to corporate desktops. Monitors and controls removable media devices such as USB flash drives, iPods, PDAs and CDs.